We Provide full range of
AWS Services
AWS stands for Amazon Web Services. AWS is the most ample and widely used cloud platforms. It offers more than 175 fully featured services worldwide. AWS is the latest face of ecommerce site. It includes products from start-ups, big and small enterprise. The main advantage of AWS is that it is cost effective, fast and easy to operate.
Our professionals at Integrity are the experts in AWS cloud automation; cloud provisioning, deployment, auto-scaling, load balancing and app monitoring.
These features help us to enhance the functionality of the applications to get into the cloud easily. We make sure to provide strong security and a powerful database to your applications. We have a wide range of services from which you can choose according to your needs.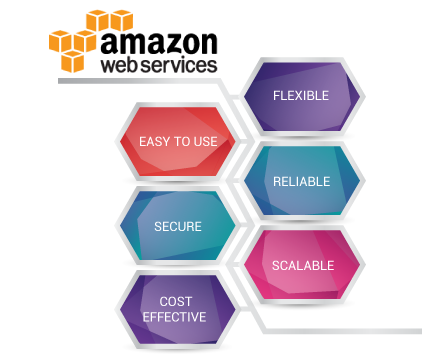 Our AWS development services include:
Managed Services: Along with delivering a secure and robust cloud platform, we also offer deployment and configuration of the applications, resolution of the AWS related activities, application performance monitoring and back recovery options.
Operations and Reports: Monthly reports, customer reviews, customer scorecard etc. are much important to know the exact performance of your business. And we help you with that too.
Recommendations: Well-versed with the AWS platform, we are aware of the diverse options that can help you with reducing costs, auto scaling, high availability and asset optimization.
On-time report: We update the clients with reports on the monthly basis, customer reviews and their scorecard. It will help them to preview their performance and analyze their next move in the market.
Service management: We offer the deployment and configuration of the applications, review of the performance and the backup recovery options.
Guidance: We can guide you to make the decisions that helps you in cost management, auto scaling and asset optimization.
Our team of AWS professionals is able to handle:
AWS Web Development
AWS Migration
AWS Cloud Automation
AWS Cloud Management
Managed services for AWS
Advisory Services for AWS
Application Support Services on AWS
AWS Operations and Reports